[長期合作] Senior Digital Marketing Executive
video king.
Senior Digital Marketing Executive A fast expanding & reforming SME (ocadhk.com & 拍片王.com), focusing on high-to-low-end professional TV commercial production & video content marketing services, headquartered in Tai Kok Tsui, 10-mins walk from Prince Edward MTR station, with licensed Guangzhou branch serving Mainland market, is inviting an ambitious, energetic professional to join our business team. Job Highlight : - An employer with a top-1 portfolio in a fast-growing industry in HK - Golden opportunity of promotion to management grade of an SME - Attractive bonus for competent candidates after probation Job Duties : -Report directly to MD, team member will be added in coming months -Seek outside assistance or out-sourcing for one-time tasks -Supervise eMarketing suppliers & part-time freelancer -Data recording & optimisation analysis -Build brand awareness when managing & updating company website, SEO, SEM, Keywords, LinkedIn, Facebook, Instagram -Youtube - channel management & ad buying -Google Analytics & ads buying -Content creation - writing only in Chinese, research & brainstorm, creative & interesting, photo, image & video -Online marketing campaign - plan, track and evaluate the effectiveness -EDM campaign Job Requirements : -Strong interest and passion in Video Content Marketing is a must -Familiar with different on-line digital marketing tools with good judgment -4 years or above working experience in Digital Marketing -University graduate, preferably in marketing, communications or E-commerce -Familiar with ads placement on YouTube, Google & Facebook…etc -Capability in ICT -Digital Marketing Agency Background is a huge Plus -Photoshop, Illustrator, InDesign, Premiere Pro, After Effect, Digital Cameras, is a huge Plus -Fair English & Mandarin, Good Cantonese & communication skills -Candidates with less experience will be considered as Marketing Assistant -May need to work after business hours and weekend -Immediately available preferred Personality : -Aggressive in career & Goal-oriented in work -Able to work independently as well as part of a team - Work under pressure, Perseverance on targets & deadlines - Fast learner, Positive attitude toward corrective feedback - Can-do attitude, Self-motivated, Result-oriented, Highly responsible & discipline - Active listener Job Targets: -Company profit -Max cost-effectiveness in Digital Marketing work Job Benefits: - First 1-week training & exam - Another 12-week probation period with salary adjustments Company Highlights : - A SME undergoing reformation, Recruitment & Expansion - Licensed Guangzhou branch - Highly digitalised operation, Mac-based, ICT intensive & paperless office ------ Freehunter Admin: 客戶希望尋找長期合作的Freelancer ------
客戶背景資料
要Login先可以睇客戶背景資料的~~ Anyway, Freehunter是一個深受各大企業信賴的網上Freelance平台。 用戶遍佈星港台三地,擁有超過30000位專業自由工作者,協助各地客戶尋找理想工作伙伴!Freehunter團隊期望透過提供多元化的工作機會,讓更多人從事自己喜愛的事業。 Freelancer用戶可以在 工作板申請不同工作 ,提出報價後便可以在聊天室直接聯絡客戶。而Freelancer亦可以在Freehunter建立個人專頁,令客戶看見你的作品,帶來更多合作機會。 客戶可以透過兩種方法聯絡Freelancer,首先是直接 填寫工作內容 並發佈到平台,快速獲取報價參考。客戶亦可親自在[Freelancer列表]頁面瀏覽不同個人檔案,並傳送訊息給心儀的Freelancer開展合作。
申請賬戶
想免費申請這份工作?立即註冊新帳戶!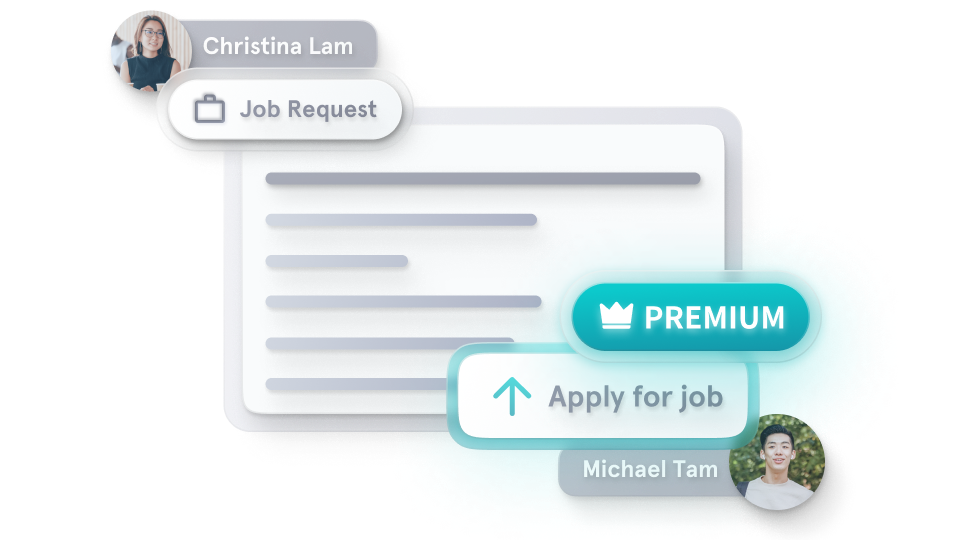 我們的Freelance工作:

超過60%為長期合作,令Freelancer獲得可持續機會

平均Freelance工作價格為 $7,000-8,000